Featured Stories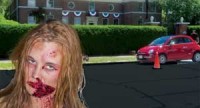 July/August 2014
They came to my house, didn't wear my pajamas, and didn't take my vodka.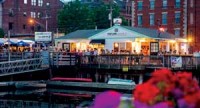 July/August 2014
For singles, is this the summer you'll remember forever?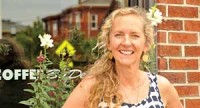 July/August 2014
Lily King's latest novel is the page-turner of the summer.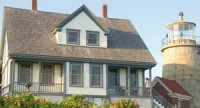 July/August 2014
Find your lost horizon by checking in at one of these lighthouse inns.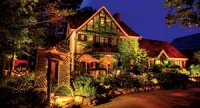 July/August 2014
Indulge your inner Cornelius Vanderbilt with a stay at one of at least 33 former Bar Harbor rusticators' mansions turned inns and B&Bs.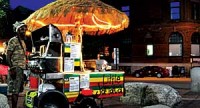 July/August 2014
Talk about curb appeal. Foodmobiles bring us performance artists on wheels.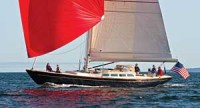 July/August 2014
These yachts sparkle with made-in-Maine alchemy. Nobody can afford not to dream about them.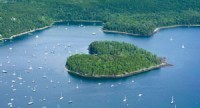 Summerguide 2014
For sale this summer: 29 private islands in Maine. Heart shape optional.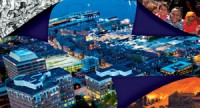 Summerguide 2014
Who are we, really? Peel back the layers of our culture to reveal our incredible story.
Restaurant Reviews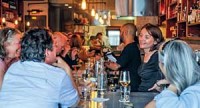 July/August 2014 Grill On The Hill Sparks fly at the East End's newest hot spot. Review by Diane Hudson The open-sesame to Lolita is a simple metal door. Architect Lauren […]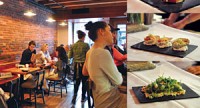 Summerguide 2014 Wharf Street Wonderful Perfect plates meet clever cocktails at this instant legend. Review by Diane Hudson Some small plate menus can make you nostalgic for the good old […]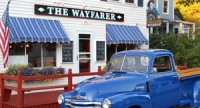 May 2014 Cape Porpoise, Southern Fried The Wayfarer is a down-home, delicious roadside tavern. review by Diane Hudson Having lived on Pier Road in Cape Porpoise for a year in […]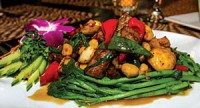 Falmouth Feast Orchid Thai–the newest bloom in Pom's bouquet. Review by Diane Hudson High-concept cuisine at Pom Boobphachati's Orchid Thai is redefining fine dining in Falmouth. During our recent visit, […]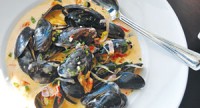 February/March 2014 River Dance Sleek & chic in K-port. Review by Diane Hudson Nestling into a private, sunlit nook at David's KPT, we feel downright pampered in this modern space […]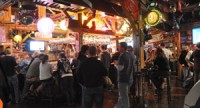 Winterguide 2014 Eat, Ski, Love Sunday River's cozy and hopping ski pub has a thing for Neapolitan pizza. Review by Diane Hudson Twenty five years ago, near the base of […]